MONEY MOVES! Eve Will Be Serving Up Black Girl Realness Permanently On 'The Talk'
Fri, 17 Nov 2017
Eve just booked a major gig at "The Talk." She's the new co-host! Celebrate with her inside…
Black Girl Magic Alert!
We have a new reason for you to start watching "The Talk" again (or to start). Rapper/actress EVE was announced as the new host of the daytime EMMY award winning show "The Talk."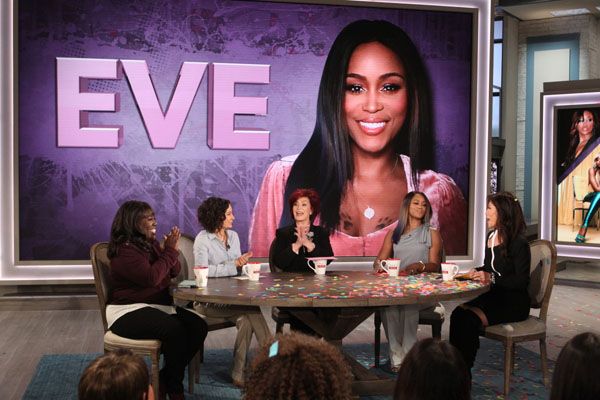 Following Aisha Tyler's departure, the network chose the artist/wife/step-mother to fill her shoes and we're excited about it.
"Honestly, I am the most excited I've been in a long, long, long time. I feel like the first day of school. My face hurts from smiling. I am so honored to be here with you ladies, thank you so much for having me," Eve said via press release.
Mrs. Cooper beat out "hundreds of names" before she was awarded the permanent gig. Several guests have come on the show to co-host (Michelle Willams was definitely in the running), but they were feeling Eve's energy the most.
She also gushed to Variety about her new gig saying:
"It is a new career move for me," Eve told the site. "I am interested in hosting, and specifically on this show, because I feel as though I can express myself in a way people haven't seen me before, and be able to engage in great discussions [and] have some fun. I'm just in a place in my life where I was looking for a platform to express myself."
Check out the warm welcome below:
Congrats Eve!
Photos: CBS