Get A Peek At "Grown-ish' Yara Shahidi's First College Party + Michaela Coel Pops Up In New 'Black Mirror' Trailer
Thu, 07 Dec 2017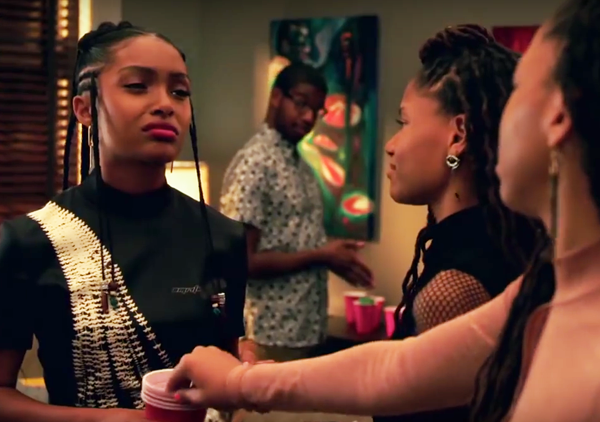 We've got trailers of the brand new show "Grown-ish," starring Yara Shahidi, and a peek at the new season of "Black Mirror," starring Michaela Coel. Check them out inside…
It's almost here!
Yara Shahidi's "black-ish" character Zoey Johnson is ready to take over college in her new spin-off, "Grown-ish."
Zoey has moved out of her parents' house and she's now living on campus as a freshman in college where she'll be presented with new challenges. Let's face it, being a young person during these times are totally different than what it was like when we were younger. So, it'll be fun to watch how current-day students manage college during this technology driven age.
In the new trailer, we see cameos from her on-screen parents Anthony Anderson and Tracee Ellis Ross. Other appearances include, YBF heartthrob Trevor Jackson (who guest-starred twice in black-ish) is a series regular, "black-ish" star Deon Cole and singers/sisters Halle x Chloe (who will guest star in the new series). Zoey quickly learns frat parties aren't everything they're cracked up to be and that she may not know everything she thought she knew before stepping out in the real world.
See what we mean below:
Executive producers of the show include Kenya Barris (the series creator), Anthony Anderson, Laurence Fishburne, Helen Sugland and E. Brian Dobbins.
Set your DVRs. "Grown-ish" premieres January 3rd at 8pm EST on Freeform.
As for another series...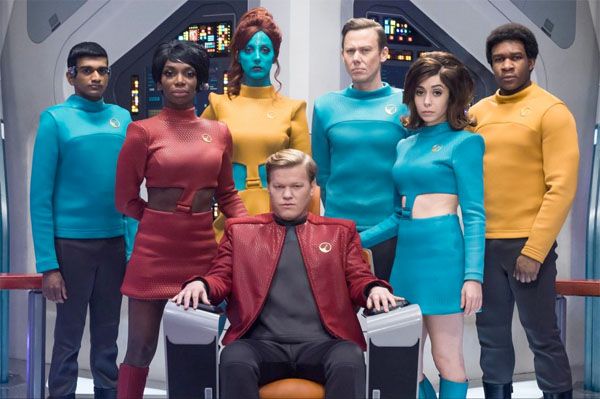 "Chewing Gum" star Michaela Coel just popped up in one of the new trailers for Netflix's "Black Mirror" Season4. The streaming company has been releasing a new trailer each day to promote the Season 4 episodes.
Michaela is featured in the upcoming "U.S.S. Callister" episode that seemingly pokes fun at the iconic "Star Trek" series. The episode is described as: "Join Captain Daly and his trusty crew as they explore the galaxy and the dangers of unknown alien planets."
"Black Mirror" Season 4 will premiere December 29th on Netflix. In the meantime, peep the trailer below:
By the way, there's supposed to be a third season of "Chewing Gum," we just don't know when it'll happen. Catch up on that HERE.
EXTRAS:
1. There's at least some justice being served. Former South Carolina police officer Michael Slager was sentenced today to 20 years in prison for the deadly shooting of unarmed black man Walter Scott. STORY
Photos: Screenshot/TV Guide