First Look At 'WAGS Atlanta' + Oprah Sells Majority Of OWN To Discovery + Jordan Peele Is Bringing Back 'Twilight Zone' Series
Thu, 07 Dec 2017
Oprah is making some business moves behind-the-scenes at the OWN network. But not everyone's a fan. Meanwhile, Jordan Peele is gearing up to bring back a classic series. Also, we have the first look at the upcoming "WAGS Atalanta" inside...
Some new Georgia peaches are ready to take over Atlanta. As if we needed more wiggery and heavy makeup with a side of shade.
Who are we kidding....BRING IT!
Right after we kick off 2018, we'll be introduced to some new wives and girlfriends of professional atheles on E!'s upcoming series "WAGS Atlanta." Look out "Real Housewives of Atlanta."
The series follows the relationships and glamorous lifestyles of Ariel Anderson, Niche Caldwell, Kierra Douglas, Kaylin Jurrjens, Kesha Norman, Brandi Rhodes, Shuntel "Telli" Swift, Sincerely Ward, and Hope Wiseman. These nine tight-knit Atlanta-based wives and girlfriends of today's hottest professional athletes live life unapologetically, with no boundaries and no filters within the infamous social life of Atlanta.
The new series kicks off Wednesday, January 3rd at 10pm EST on E! In the meantime, check out the first sneak peek above.
As for new business dealings...
Talk about money moves, Oprah just banked some new millions, but it cost her.
Discovery Communications has reportedly paid Lady O $70 million to take majority interest in the OWN: Oprah Winfrey Network, according to the LA Times.
Up until now, it was a 50-50 split between Oprah and Discovery, but the new deal gives Discovery Communications an additional 24.5%, almost holding nearly 75% of the company.
Lady O isn't dumping OWN any time soon. She will remain the CEO of the network. Fun fact: This is the first time she has sold k in OWN since it launched in 2011.
"Creating OWN and seeing it flourish, supported by Discovery and a rapidly growing group of the finest storytellers in film and television, is one of my proudest achievements," Oprah said in a statement. "I'm thrilled with the network's success and excited about this next chapter in our partnership."
Discovery Chief Executive David Zaslav also released a statement about the deal:
"This transaction allows Discovery and Oprah to unlock more value from our partnership; extends once more her commitment to the network; and lets us continue our strong work together to nourish OWN viewers with the content they love."
So hopefully ladies and gentleman, "Queen Sugar" and "Greenleaf" aren't going anywhere. But not everyone's convinced.
There's been rumblings around the net that Oprah selling her stake in such a successful network at such a (relatively) low price could mean something else. Also, not everyone is here for a black head honcho giving up majority control of a black-focused media empire to a mainstream (i.e. white) conglomoration. Will our voices be watered down and controlled, which was exactly the reason for the need for OWN and channels of the like in the first place?
Time will tell...
In other television news...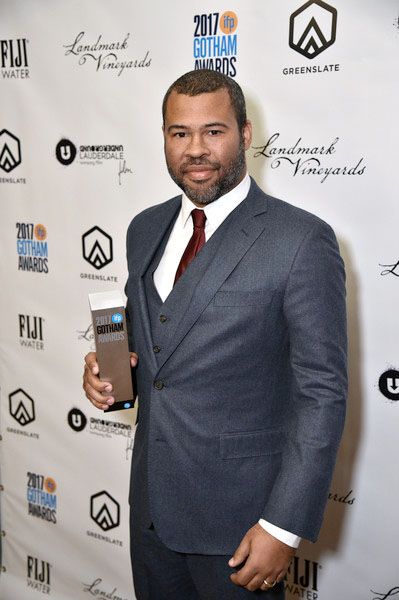 Life after Get Out is busy for Jordan Peele.
The comedian/filmmaker is teaming up with Simon Kinberg and Marco Ramirez to do a reboot on the classic throwback TV series "The Twilight Zone." And we'll get to see it on a CBS All Access, a new streaming platform from the network. The original series aired for five seasons on CBS, from 1959-1964.
Here's how Jordan will have his hand in the series:
It hails from CBS Television Studios in association with Jordan Peele's Monkeypaw Productions and Simon Kinberg's Genre Films. Jordan Peele, Simon Kinberg and Marco Ramirez (Sons of Anarchy, Daredevil, The Defenders) will serve as executive producers for the series and collaborate on the premiere episode. Win Rosenfeld and Audrey Chon will also serve as executive producers, along with Carol Serling, widow of The Twilight Zone creator Rod Serling, and Rick Berg, manager of the Serling literary estate.
"Too many times this year it's felt we were living in a twilight zone, and I can't think of a better moment to reintroduce it to modern audiences," said Peele.
No lies told.
Photos: Getty